---
T-V
UADA - Djinn (2020)
(6.508) Schrod (9,5/10) Melodic Black Metal
---
---


Upps, falsche CD im Player? Anfänglich offenbaren sich hier rockige Klänge, die von einer 80er - Jahre Waveband stammen könnten. Es ändert sich aber relativ schnell wieder das Musikgut und man ist wieder im richtigen Film. Nun prasselt endlich der gewohnte Black Metal der neuen Generation auf dich ein.

UADA sind sich scheinbar für diverse Überraschungen nicht zu schade. In den insgesamt 60 Minuten ertönt das volle Spektrum an Können, welches die Truppe aus Portland relativ schnell so groß werden ließ. Zu Recht. Auf dem Drittling wird mit mehrstimmigen Melodien nur so um sich geworfen, die dich ergreifen und geschickt in kontrollierter Raserei enden, ohne dich zu verwirren. Gefühlvolle Ruheparts dienen als Wegbereiter für großräumige Refrains und verspielte Zwischenparts. Epische Spannungsbögen scheinen diesmal der Weg zum Ziel zu sein. Diese gab es ja bis dato zuhauf, werden aber aktuell noch komplexer, mutiger und konsequenter eingebunden. Der Gesang passt sich fast devot der instrumentalen Übermacht an, setzt dezent und gekonnt die richtigen Akzente an der richtigen Stelle.

Von einem genialen Gesamtkunstwerk zu sprechen wäre vielleicht etwas übertrieben, da einige Parts noch etwas fokussierter sein könnten. "Djinn" kommt dieser Definition aber verdammt nah.
Anspieltipp: "Djinn", "No Place Here" , "Between Two Worlds"
---
Bewertung: 9,5 von 10 Punkten
---
Tracklist:
01. Djinn
02. The Great Mirage
03. No Place Here
04. In the Absence of Matter
05. Forestless
06. Between Two Worlds
---
---
---
FESTIVAL TIPS 2021
Tja...wohl doch erst wieder 2022...
---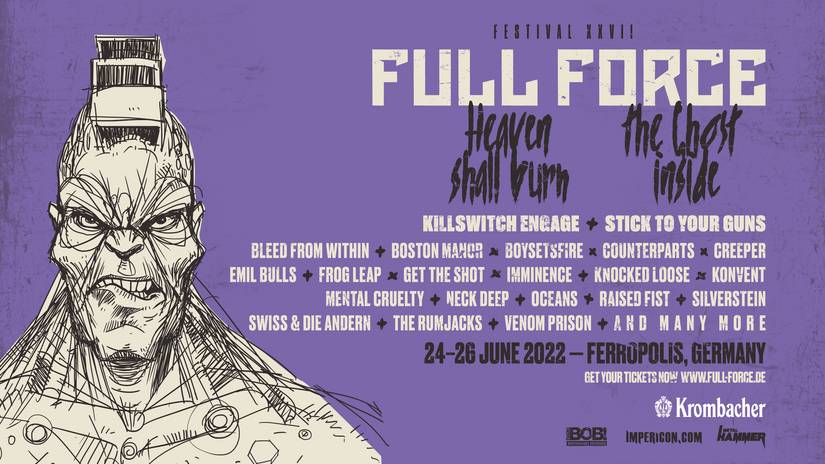 ---