---
K-M
KATAKLYSM – Unconquered (2020)
(6.514) Schrod (8,5/10) Death Metal
---
---


Stumpf ist Trumpf! Mit dieser Devise kämpfen sich die Frankokanadier seit einigen Album durch den Death Metal – Dschungel. Innovation wird schon lange nicht mehr sooo groß geschrieben.

Man verlässt sich auf den guten Ruf und bietet somit eigentlich nur noch solide Tonkunst, wenn auch auf hohem Niveau. Die Zeiten des mächtigen Northern Hyperblast sind schon lange Geschichte, blitzen diese hektischen Überschallattacken nur noch gelegentlich durch. Aber wenn dann aber mit ordentlich Pfeffer im Arsch. Es gibt mittlerweile mehr Halftimeparts und die grooven wie 1000 Sambatänzerinnen. Finde ich jetzt persönlich nicht so schlecht. Obendrein wurde das, für meine Ohren etwas nervige, Gekeife größtenteils ad acta gelegt. Es dominieren tiefe Growls, machen somit das Ganze auch etwas wuchtiger. Der Hang zum Dramatischen wird hier auch wieder gehuldigt, schleichen sich erneut langsame, mit Klavier begleitete Passagen ein. Der Sound ist auch nicht mehr ganz so clean wie sonst, beinhaltet sogar diverse Djent-Anleihen.

Unterm sagenumwobenen Strich ist "Unconquered" ein fettes Album, welches eigentlich mehr Potential haben könnte / müsste. Diverse Konkurrenten werden dennoch qualitativ daran einiges zu knabbern haben.
---
Bewertung: 8,5 von 10 Punkten
---
Tracklist:
01. The killshot
02. Cut me down
03. Underneath the scars
04. Focused to destroy you
05. The way back home
06. Stitches
07. Defiant
08. Icarus falling
09. When it's over
---
---
---
FESTIVAL TIPS 2021
Tja...wohl doch erst wieder 2022...
---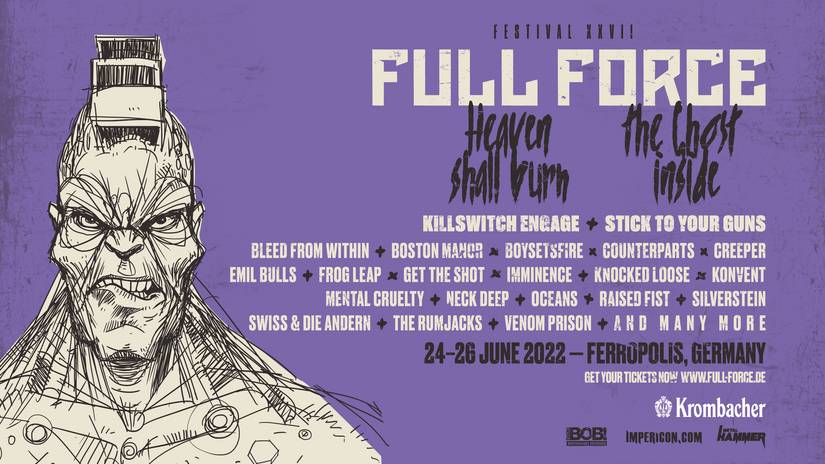 ---