A-D
BLAZON RITE – Wild Rites And Ancient Songs (2023)
(8.373) Maik (8,3/10) Epic Heavy Metal
---
Label: Gates Of Hell Records
VÖ: 14.04.2023
Stil: Epic Heavy Metal
---




Irgendwie scheinen BLAZON RITE dieses Album im Spätherbst oder Winter geschrieben zu haben. Zumindest lassen Songtitel wie "Autumn Fear Brings Winter Doom" und "The Coming Tide Of Yule" sowie das Coverartwork darauf schliessen. Die fleissigen Epic Metaller aus Philly legen mit "Wild Rites And Ancient Songs" das zweite Langspielalbum auf den Teller und es hat den Eindruck, die Band hat überlange Songtitel mittlerweile zum Markenzeichen erhoben. Naja, wenn's schee macht!
Musikalisch bleiben sich BLAZON RITE treu, denn auch auf vorliegender Scheibe dominiert eine Mischung aus traditionellem Heavy Metal und einer leicht kauzigen Note. Diese wird besonders durch den theatralischen Gesang von Johnny Halladay hervorgehoben, den ich mir gut dabei vorstellen könnte, wie er Shakespeare- Texte rezitiert. Gut, der eine oder andere könnte die Vocals etwas knödelig empfinden, und auf Dauer wirkt es auch etwas anstrengend, da der Gesang auch ziemlich im Vordergrund steht und die Instrumente doch irgendwie in die zweite Reihe verbannt.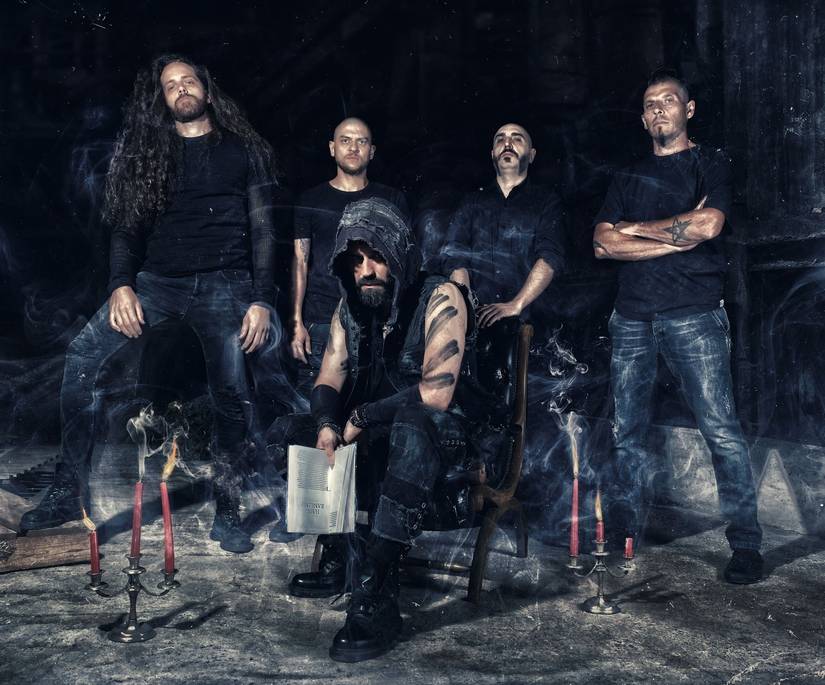 Das Instrumentarium, sprich die Riff-Fraktion, orientiert sich auch an dieser Sparte. Bands wie MANILLA ROAD, gemischt mit einer Spur ganz alter IRON MAIDEN und einem guten Schub britischen Hardrocks, das Ganze grösstenteils recht getragen. Na gut, beim Titelsong wird mal kurz das Gaspedal durchgetreten, was eine feine Abwechslung ergibt. Und das ist auch ein gutes Stichwort, denn BLAZON RITE waren sichtlich bemüht, das neue Album etwas kompakter wirken zu lassen als den Vorgänger, was der Gruppe eigentlich gut gelungen ist. Bei einer Gesamtspielzeit von knapp über sechsunddreissig Minuten besteht auch nicht die Gefahr, dass sich das Album zieht.
Wenn man also auf Epischen Metal steht, der sich ziemlich auf die Tradition britischer Edelstahlschmieden aus den Achtzigern stützt, und wer gleichzeitig keinen Anstoß am Gesang nimmt, an den man sich gewöhnen muss, kann mit seiner musikalischen Lauschfregatte gern mal in den BLAZON RITE- Hafen einlaufen.
Anspieltipp: "Salvage What You Can Of The Night" und "Troubadours Of The Final Quarrel"
---
Bewertung: 8,3 von 10 Punkten
---
TRACKLIST:
01. Autumn Fear Brings Winter Doom
02. Salvage What You Can Of The Night
03. The Fall Of A Once Great House
04. Mark Of The Sormborn Riders
05. Wild Rites And Ancient Songs
06. Troubadours Of The Final Quarrel
07. The Coming Tide Of Yul
---
---