A-D
CONTORSION – Children Of The Snake EP (2023)
(8.527) Thomas-Thor (9,0/10) Thrash Metal
---
Label: Self-Released
VÖ: 15.09.2023
Stil: Thrash Metal
---




Nach "Thrash Metal Domination (2019)" hauen die Schweizer CONTORSION leider wieder nur eine EP auf den Markt. Leider, weil einem die Songs auf "The Children Of The Snake" genau wie beim Vorgänger mächtig um die Ohren knallen und man gerne mehr davon hätte. Aufgenommen wurde "The Children Of The Snake" 2022 in den SOS Basement Studios. Die 6 Songs zeichnen sich durch fette drückende Riffs, geile Solis und genreübergreifende Themen aus.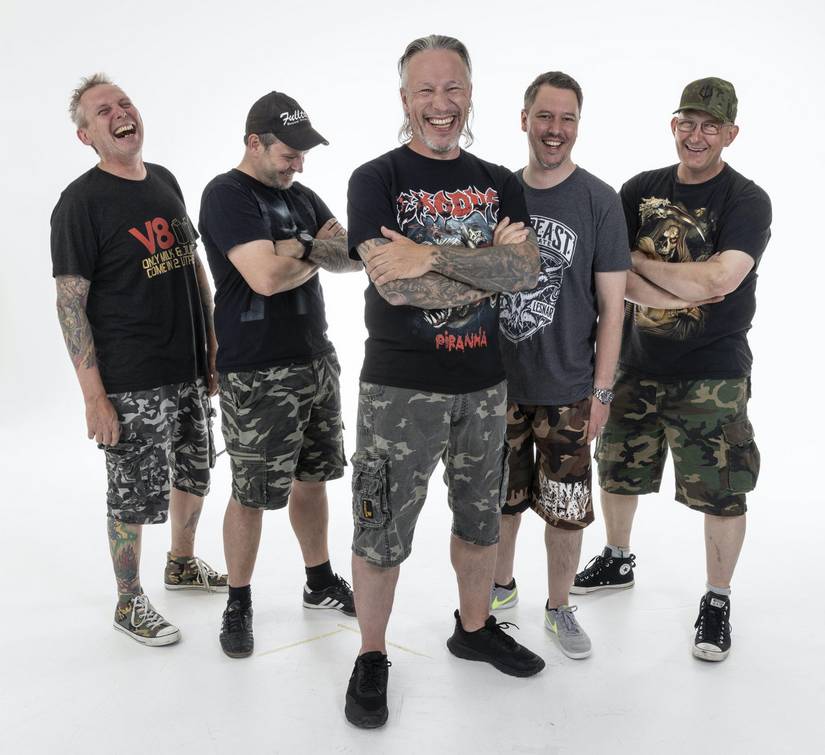 Sicherlich hat sich die Band in den letzten Jahren musikalisch weiterentwickelt, zudem fallen beim Songwriting neue und zeitgemäße Themen auf wie (Umweltverschmutzung). Das die Schweizer aber auch mit genügend Spaß und Witz bei der Sache sind zeigen Songs wie "Thrash 4 Life" und "Son Of A Bitch". Wie schon beim Review zum letzten Album "United Zombie Nation (2017)" bemerkt, fallen einem immer wieder Vergleiche zu Bands wie Exodus oder Testament ein. ("Ghoast of Death")
Einfach ein feines Fettes Stück Thrash, was bei jedem Fan der Musikrichtung in die Sammlung gehören sollte. Übriges wird die Band die Veröffentlichung von "The Children Of The Snake" am 16. September 2023 im Kulturwerk118 in Sursee, Schweiz, feiern.
---
Bewertung: 9,0 von 10 Punkten
---
TRACKLIST:
01. Children Of The Snake
02. Ghost Of Death
03. Liar
04. Son Of A Bitch
05. Human Cancer
06. Thrash 4 Life
---
---