CD-Reviews H-J
HELMET - Left (2023)
(8.621) Olaf (4,0/10) Groove Core
---
Label: eAR Music
VÖ: 10.11.2023
Stil: Groove Core
---




Sieben Jahre haben die mittlerweile in Los Angeles ansässigen Groove Core Veteranen um Bandleader Page Hamilton gebraucht, um nach dem bereits von mir und vor allem unserem seligen Schrod zwiespältig aufgenommenen letzten Album "Dead to the world" ein weiteres Werk nachzuschieben, was leider ebenso Murks ist und dem Standing dieser einst übermächtigen Band nicht einmal ansatzweise gerecht wird.

Wenn man bedenkt, dass sich Helmet mit "Meantime", ihrer Beteiligung am legendären "JudgementNight" Soundtrack und vor allem großartigen Konzerten in den Neunzigern einen Ruf wie Donnerhall erarbeitet hatten, ist diese auf Polycarbonat gepresst, merkwürdige Mischung aus College Rock, ein wenig Tool (in schlecht) und nur gelegentlich aufblitzenden ehemaligen Trademarks ein Schlag in die Fresse für jeden ehemaligen Fan, zu denen ich mich bislang auch zählte.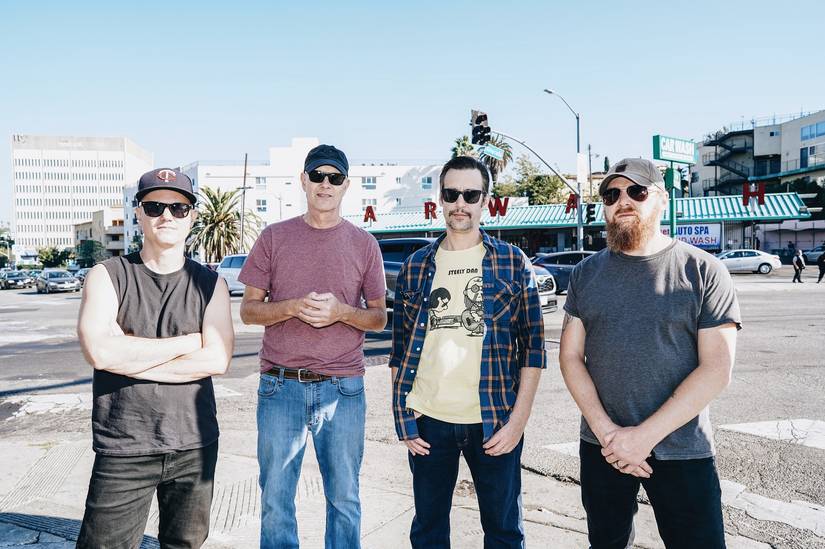 Damit ist es nun endgültig vorbei, denn meine Hoffnung auf Besserung wurde Ad absurdum geführt und Helmet gehen unbeirrt ihren kruden Weg weiter und ich frage mich, wen sich Hamilton und Co. als Zielpublikum auserkoren haben, denn selbst für die Friedrichshainern Hipster Szene dürfte "Left" zu hart sein, so dass ihnen vor Schreck der Club Mate aus der Hand rutscht.

Natürlich ist das Teil perfekt produziert, wo für mich schon der Hase im Pfeffer liegt, denn früher hat man bei Helmet noch die Aggressivität verspürt, die Heavyness, die Angepisstheit gegenüber dem Establishment. Das hier präsentierte Liedgut und eben sauber produzierte Material eignet sich hingegen eher für den durch Magic Mushrooms ausgelösten Trip in die Sphären des Unterbewusstseins, ohne auf die Musik achten zu müssen. Ok, das mag vielleicht für den einen oder die andere ein Kaufanreiz sein, mich hingegen nervt die Scheibe kolossal und ich werde die Causa Helmet wohl nun mit einem weinenden Auge Ad Acta legen.
---
---
Bewertung: 4,0 von 10 Punkten
---
01. Holiday
02. Gun Fluf
03. NYC Tough Guy
04. Make-Up
05. Big Shot
06. Bombastic
07. Reprise
08. Dislocated
09. Tell me again
10. Powder Puff
11. Resolution
---
---