A-D Q-S
STAGEWAR/CAN CALYX – Split 7"EP (2022)
(8.075) Timo (7,0/10) Thrash/Heavy Doom
---
---



Im April diesen Jahres erschien bereits dieser kurzweilige Siebenzöller. Wollen wir doch kurz noch mal ein Augenmerk darauflegen. Verewigt worden darauf 3 Songs, wobei die südhessischen Thrasher Stagewar ein kleines Übergewicht tragen, und nach ihrem letzten Langspieler "Danger To Ourselves" nochmal nachlegen. Die noch relativ unbekannten Can Calyx haben hierzu einen Song beigesteuert, immerhin ist ihr letzter Output "Dire Howl Of Discordia", eine Demo aus dem Jahr 2020, schon ein paar Tage älter.
Stagewar zocken hier wieder recht melodischen und wunderbar eingängigen Thrash, der mich auch ein wenig an Xentrix erinnerte und somit im klassischen Heavy Thrash beheimatet ist. Auch das eher rockn'rollige und jederzeit thrashige "Isolated", kann mit einer gut sortierten Live Rehearsal Nummer für Aufmerksamkeit sorgen. Thrash ohne viel Schnörkel, mit Melodie, Heavyness und einer leichtfüßigen Härte vorangetrieben. Macht Laune.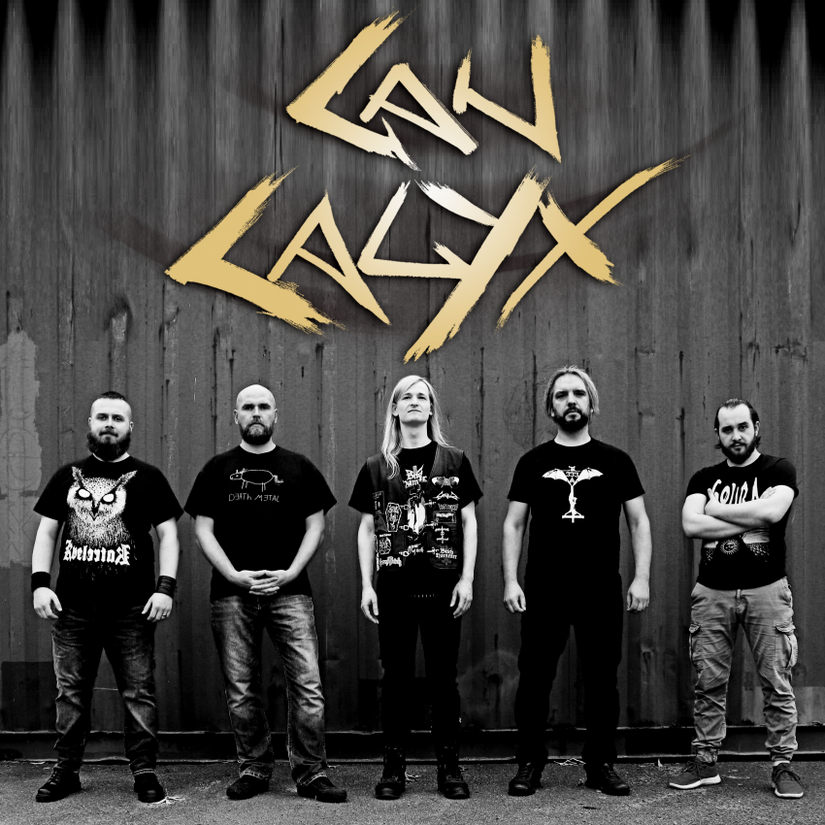 Can Calyx aus dem schönen Halberstadt verdeutlichen mit "White Death" eine angenehme Variabilität, irgendwo im klassischen Heavy Doom, mit vereinzelten thrashigen Kontrasten. Feinsinnige melodische Facetten umgarnen dabei nur zu gern den gut strukturierten Songaufbau und verbreiten Hörfreude. Und macht wirklich Lust auf eine, vielleicht mal vollständige EP der Herren. Die Stilistik hört sich vielleicht etwas obskur an, aber sie ist durchweg interessant und erinnerte mich auch an griechische Schwarzmetall Bands der Frühzeit. So bleibt eine auf 300 Stück limitierte EP, die zwei interessante Undergroundkapellen beherbergt, denen man schonmal ein Ohr schenken sollte.
---
Bewertung: 7,0 von 10 Punkten
---
Tracklist:
01. Stagewar – R.U.N.
02. Stagewar – Isolated
03. Can Calyx – White Death
---
---