---
A-D
THE DEVIANT – Rotting Dreams Of Carrion (2020)
(6.727) Timo (8,5/10) Blackened Death Metal
---
Label: Soulseller Records
VÖ: 04.12.2020
Stil: Blackened Death Metal
---
Mit dem bereits dritten Album "Rotting Dreams Of Carrion" zeigt sich dieses norwegische Trio fast schon arbeitswütig. Nach dem vor zwei Jahren erschienenen Vorgänger beweisen The Deviant mit diesem durchdachten und kompakten Langspieler, dass sie es durchaus verstehen griffigen, reichlich angeschwärzten und jederzeit wendigen Blackened Death Metal auf`s Podest zu heben.
Der tiefschwarze Todesblei ist mal mit schleppenden und immer wieder wuchtigen Beschleunigern versehen. Das Album bereitet auch aufgrund der wuchtigten und fetten Produktion eine Menge Freude. Die abwechslungsreiche und keineswegs monotone Darbietung zeigt wie auch im Extrem Metal Sektor ein brutales Brett aus den Boxen ballern kann, ohne in wiederkäuende Art immer dergleichen Einerlei zu verzapfen. Dabei zeigen sich The Deviant keineswegs altbacken, bereiten damit einen mehr als stimmigen Black Death Metal, der auch mal mit doomigen Facetten glänzen kann. Angesiedelt zwischen klassischen Morbid Angel, Celtic Frost und frühen Immortal. Ein wirklich exzellentes Album, von einer norwegischen Truppe die man sich vormerken sollte! Weil The Deviant weitaus mehr zu bieten haben als ein Großteil der Szene.
Anspieltipps: "Atomic Revolt", "Torment Inferno"
---
Bewertung: 8,5 von 10 Punkten
---
Tracklist:
01. Atomic Dreams
02. Atomic Revolt
03. Son Of Dawn
04. Torment Inferno
05. It Has A Name
06. Martyrdom
07. Iron Vultures
08. Enter The Storm
---
---
---
---
FESTIVAL TIPS 2021
Tja...wohl doch erst wieder 2022...
---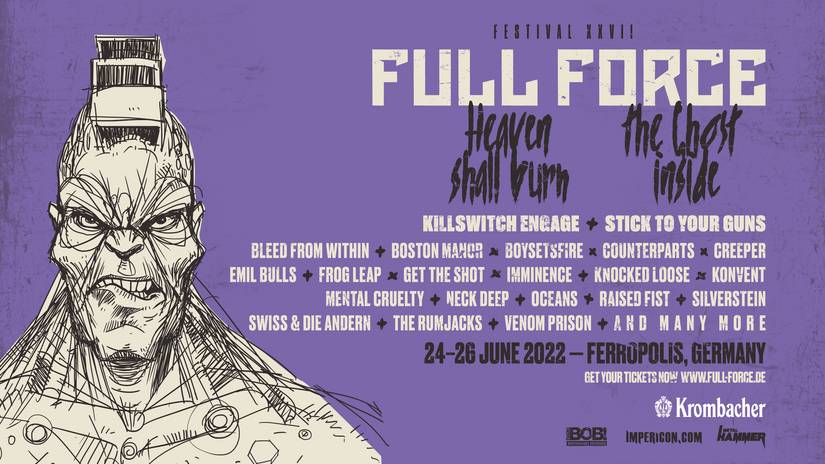 ---