---
---
Aktuelle Meldungen
CastleROCK II 2023 - 09.09.2023
Metal Open Air in Schwerin
---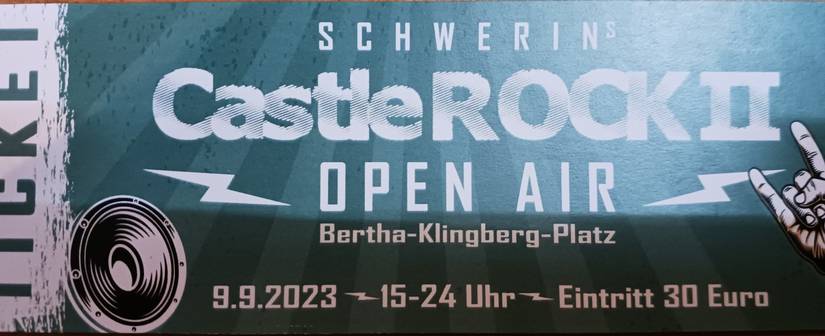 ---
VOLLE KELLE METAL UND OPEN AIR!
---
Punk im Schloss?...hatten wir, Metal im Schloss?...hatten wir auch, Metal Open Air in Schwerin? Geniale Idee...machen wir. Das wird der absolute Knaller! Und auch dieses Mal wird der Gewinn komplett an ein Schweriner Projekt gespendet,welches entscheidet ihr! Wir freuen uns wahnsinnig.
So wurde gefühlt aus dem Nichts und ohne Vorwarnung ein Metal Open Air "direkt" vor meiner Haustür angekündigt. Und auch wenn die Idee nichts neues ist ;), so freue ich mich, dass es jemand endlich durchzieht! Und dieser Jemand ist kein unbeschrienes Blatt, es handelt sich nämlich um unseren "ungeliebten" und unfreundlichsten Wirt Schwerins - Heiko Steinmüller. Wer ihn kennt, wird sich demnach auch nicht wundern, dass das Lineup sich sehen lassen kann und für jedem Fan der verschiedenen Metal Genre etwas dabei sein sollte.
Die Localband Delight To Divide eröffnet das Spektakel, gefolgt von Thy Kindom Will Burn, Zornheym, Panzerkreuzer und dem Headliner Milking The Goatmaschine. Tickets gibt es direkt in "Steini" seinem Laden "The Scotsman", sowie an der Touristeninfo in Schwerin, oder eben an der Abendskasse in gefühlt einer Woche!
Wir sehen uns!
---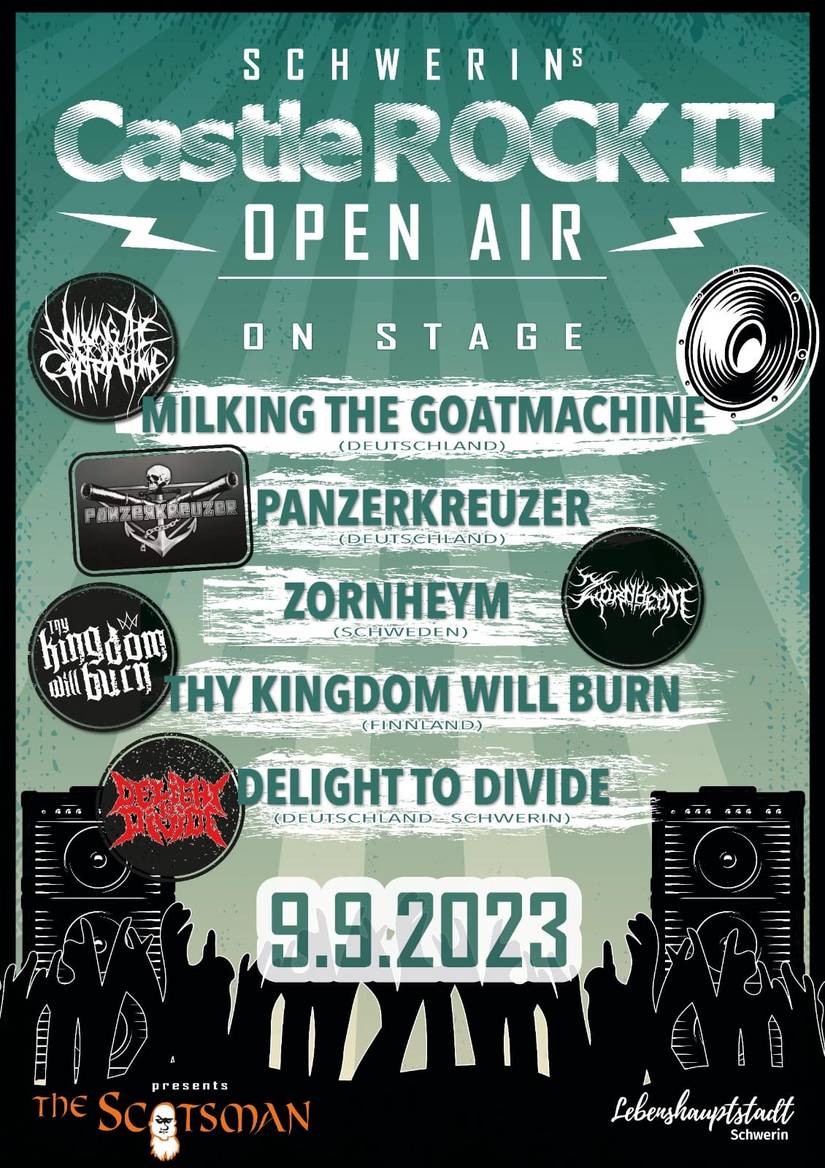 ---
---
---
---
---