---
A-D
JUST BEFORE DAWN – An army at dawn (2020)
(6.517) Olaf (8,5/10) Death Metal
---
---



Beim Anblick des Facebook Header der schwedischen Todesbleier konnte ich mir ein leichtes Grinsen dann doch nicht verkneifen. Insgesamt 13 Männekens tummeln sich da auf dem Bildchen, was ja schon fast Ausmaße eines Trans Sibirian Orchestra aufweist, musikalisch aber, goatseidank, in eine völlig andere Richtung geht. Riffbasierter Todesblei der Bolt Thrower'schen Marke wird auf dem Zweitwerk "An army at dawn" dem geneigten Hörer angeboten und erneut geht dieser wunderbar ins Ohr.

Musikalische Wunderdinge darf man natürlich nicht erwarten, doch die Herren Biazzi, Helgetun und Rudin, die sich an dem Kesseln abwechseln, Myrin und vor allem Tausendsassa Jonny Pettersson, der diesmal lediglich auf dem Titeltrack stimmlich zum Einsatz kommt und ansonsten den Viersaiter zupft, wissen, wie man schöne schleppende Hymnen schreibt, die sich sofort im Langzeitgedächtnis festsetzen und dort ihre ganze Pracht entfalten. Natürlich tragen die Gäste auf dem Album ihr Übriges zum Gelingen dieser tollen Scheibe bei und vor allem Ralf Hauber, Daimen Terry und Robert Karlsson stechen mit ihrer Performance heraus. Bei manch anderen muss ich ehrlich gestehen, habe ich keinen so großen Unterschied ausmachen können.

Just before dawn haben natürlich mit ihrem Veröffentlichungsdatum tierisch in den Topf gegriffen, denn wie soll man neben Napalm Death, LIK oder Kataklysm auf sich aufmerksam machen? Das Konzept mit den vielen Gastsängern ist durchaus interessant, aber nicht, wenn sich zu viele gleich anhören, da könnte man sich gleich einen festen Frontmann zulegen. Musiklaisch rummst es wie Sau und von daher kann man durchaus von einer tollen Veröffentlichung de Schweden sprechen, die, sinngemäß zum Albumtitel, ihr Pulver bei weitem noch nicht vorschossen haben.
---
Bewertung: 8,5 von 10 Punkten
---
Tracklist:
01. Intro-Paths of armor-To the last tiger (Ralf Hauber REVEL IN FLESH)
02. The guns at last light (Matias Nastolin DECAYING)
03. An army at dawn (Jonny Pettersson WOMBBATH)
04. Goliath revided (Daimen Terry ENVIG)
05. Dance Of Katyusha (Gustay Myrin GODS FORSAKEN)
06. Belaya Smert (Daimen Terry ENVIG)
07. With everything we have (Andreas Stenlund HARMDAUD)
08. The atlantic wall (Mattias Parkkila BLOOD MORTIZED)
09. Unless victory comes (David Nilsson FERAL)
10. Into the first wave (Robert Karlsson CREEPING FLESH)
---
---
---
FESTIVAL TIPS 2021
Tja...wohl doch erst wieder 2022...
---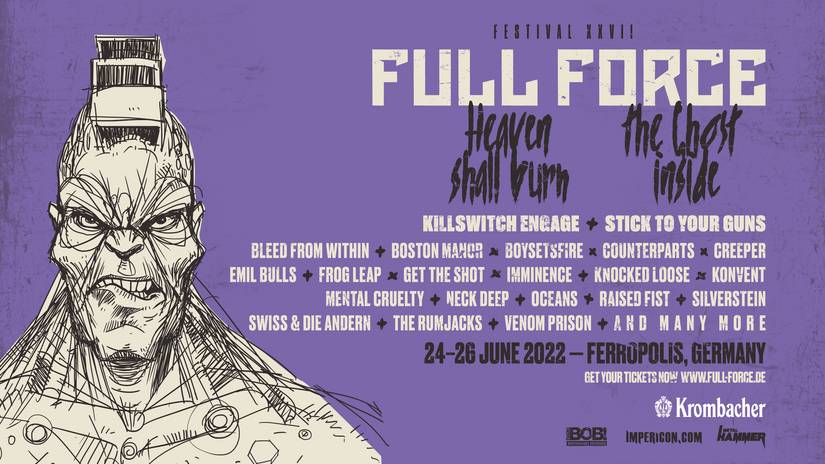 ---