---
---
CD-Reviews N-P
Paradise Lost – At the Mill (Live) (2021)
(7.210) Christian (8,9/10) Doom Death
---
Label: Nuclear Blast
VÖ: 16.07.2021
Stil: Doom Death
---
­
­
­
­
Da ich ja wohl niemanden mehr Paradise Lost vorstellen muss, geht's auch gleich ans Eingemachte! Livestreams sind ja momentan so ziemlich die einzige Möglichkeit seine musikalischen Helden mal wieder auf der Bühne zu sehen! Und so ist wohl auch bei Paradise Lost die Idee entstanden, einen besinnlichen Abend zu gestalten und dabei eine gut sortierte Auswahl einiger ihrer Gassenhauer zum Besten zu geben. Zu diesem Zweck wurde der Nachtclub The Mill in der Nähe der Heimatstadt Yorkshire der Band in England auserkoren.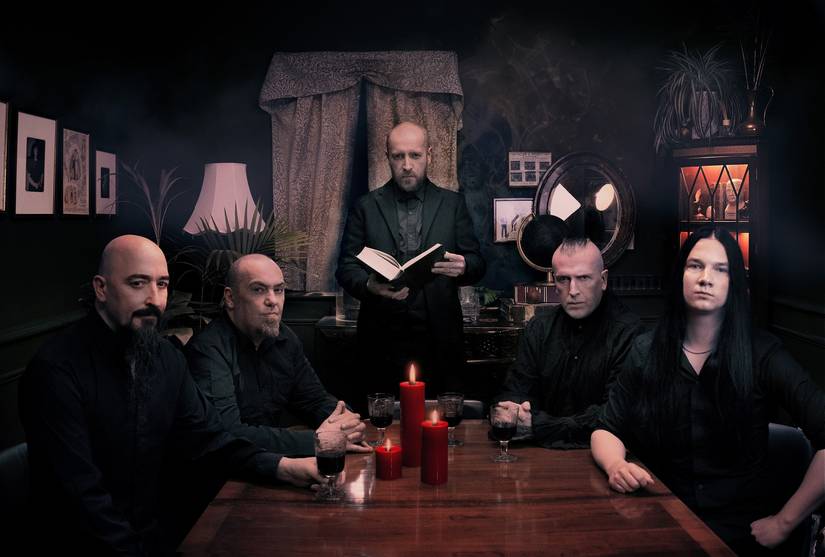 Das schmucke Event bekam dann folgerichtig den passenden Namen "At the Mill". Das ist ohne Frage schon ziemlich spooky wenn man bei einem Live Album zwischen den Songs, oder währenddessen, keine Fans oder sonst was hört. Da muss die Songauswahl schon ordentlich was her machen. Tja und da muss ich sagen, dass die Herren hier ein gutes Händchen bewiesen haben. Ne prima Mischung aus neuem und altem Liedgut eben. Aber kommt denn hier wirklich ein Livefeeling rüber? Naja etwas schon. Der Sound ist schon ziemlich fett. Die Band wirkt gut eingespielt! Nur der gute Nick ist bei einigen Songpassagen stimmlich nicht ganz so auf der Höhe. Da fehlt vermutlich etwas die Übung (ist ja auch keine Wunder!!!). Das Coverartwort kommt recht schlicht daher, verbreitet aber eine ziemlich düstere Stimmung. Tja ansonsten ist das ganze recht stimmig geworden! Wer sich die neue Paradise Lost Live Darbietung zulegen will, hat hier die Qual der Wahl denn es kommt in vielen verschiedenen Medien zum Plattendealer eures Vertrauens.
Anspieltipps: "As I Die" und "Embers Fire"
---
Bewertung: 8,9 von 10 Punkten
---
Tracklist:
01. Widow
02. Fall from Grace
03. Blood and Chaos
04. Faith Divides – Death Unites Us
05. Gothic
06. Shadowkings
07. One Second
08. Ghosts
09. The Enemy
10. As I Die
11. Requiem
12. No Hope in Sight
13. Embers Fire
14. Beneath Broken Earth
15. So Much is Lost
16. Darker Thoughts
---
---
---
---
FESTIVAL TIPS 2021
Tja...wohl doch erst wieder 2022...
---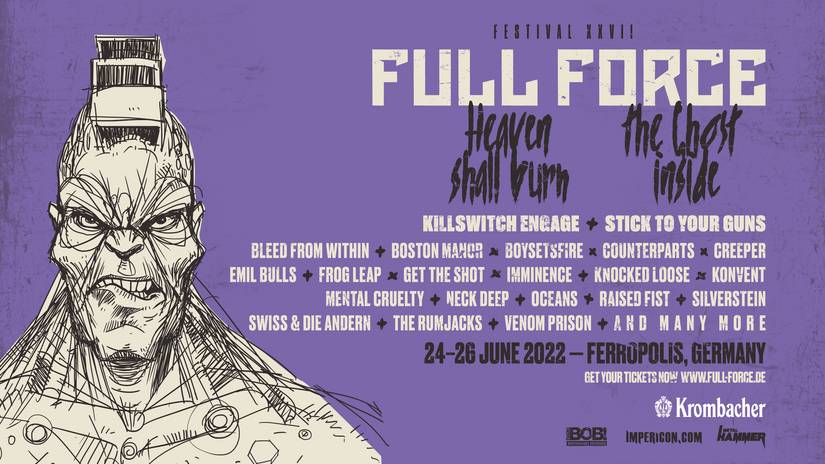 ---