CD-Reviews A-D
BURNING POINT – Arsonist Of The Soul (2021)
(7.388) Maik (8,8/10) Melodic Metal
---
Label: AFM Records
VÖ: 22.10.2021
Stil: Melodic Metal
---
­
­
­
­
Tja, werte Gemeinde, da Melodic Metal ja nicht unbedingt zu meinen bevorzugtesten Spielwiesen zählt, ist die finnische Combo BURNING POINT bisher nicht in den Brennpunkt meiner metallischen Linse geraten. Dabei ist die Band nun auch schon 22 Jahre unterwegs. Und schmeißt heuer ihr mittlerweile achtes Langspielalbum dem rockenden Volk vor die Fressleisten.
"Arsonist Of The Soul" heißt das gute Stück, und da wollen wir doch mal sehen, inwieweit es BURNING POINT gelingt, meine metallische Seele zum Lodern zu bringen.
Ohne Introgedöns und erzwungenem Bombast legen die Kollegen auch gleich los. "Blast In The Past" ist ein straighter Heavy Rocker, der sofort zündet, und dem, schwülstige Keyboardteppiche erwartenden, Rezensenten sogleich ein breites Grinsen in die faltige Visage preßt. Klar, die Synthies sind da, wirken aber keineswegs dominant oder gar störend. Das geht schon mal gut ab.
Ein kleiner Dämpfer war beim ersten Hören das darauffolgende "Rules The Universe", denn die ganz hohen Falsettlagen liegen dem neuen Vokalisten Luca Sturniolo nicht so besonders. Beim Refrain verzieht man da schon leicht das Gesicht. Nichtsdestotrotz ist der Song ein Ohrwurm, und geht auch ziemlich flott ins Lauschorgan. Und mit jedem Durchlauf gibt sich auch der erste Eindruck.
Überhaupt ist das Album ziemlich flott und für Melometalverhältnisse richtig heavy ausgefallen. Sogar die Ballade "Calling" greift ziemlich forsch in die Saiten, und wirkt zu keinem Zeitpunkt schnulzig oder weichgespült. Und der Titelsong ist ein wuchtiger Stampfer, der zu Recht zum Namensgeber dieser Scheibe avanciert ist.
Insgesamt legen BURNING POINT großen Wert auf Abwechslung. Das Anfangsriff und der Chorus von "Out Of Control" könnte auch von JUDAS PRIEST stammen.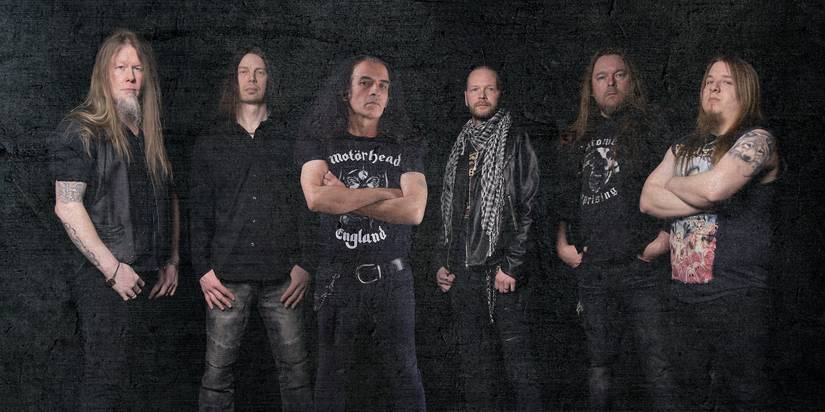 Im Ganzen geht es auf dem Album allerdings recht hyperaktiv zu, und nicht nur Melodic Metal- Fans, sondern auch die etwas heavier Gepolten können hier ihre Freude finden. Knackige Riffs und coole Soli geben sich die Klinke in die Hand, und da die Songs auch nicht ausufernd in die Länge gezogen werden, ist die Platte recht kurzweilig und lädt dazu ein, die Repeat-Taste etwas häufiger zu betätigen.
Parallelen, könnte man zu ENFORCER ziehen, als die noch gut waren. Altmetaller, die auf PRETTY MAIDS oder HELLOWEEN stehen, können sicher auch Parallelen entdecken. Die Songs sind catchy arrangiert, gehen schnell ins Ohr und machen Spaß. Man merkt den Bandmitgliedern ihre langjährige Erfahrung an, und zudem wirken sie zu keinem Moment altbacken oder dröge, sondern eher frisch und hungrig wie Newcomer.
Und obwohl ich, wie gesagt, im Melodic Metal nicht so arg zu Hause bin, hat mich "Arsonist Of The Soul" ziemlich überzeugt, und sich schon beim zweiten Durchlauf in meiner Birne festgesetzt. Man kann also sagen, dass die Brandstiftung ein voller Erfolg war. Es ist vielleicht keine Feuersbrunst, aber den einen oder anderen Flächenbrand haben BURNING POINT in meinen Gehörgängen schon angerichtet.
Anspieltipps: "Blast In The Past" und "Arsonist Of The Soul"
---
Bewertung: 8,8 von 10 Punkten
---
Tracklist:
01. Blast In The Past
02. Rules The Universe
03. Out Of Control (Savage Animals)
04. Persona Non Grata
05. Arsonist Of The Soul
06. Hit The Night
07. Running In The Darkness
08. Calling
09. Off The Radar
10. Fire With Fire
11. Will I Rise With The Sun
12. Eternal Life
---
---
---