---
CD-Reviews Q-S
SPACE CHASER – Give us life (2021)
(7.191) Olaf (10/10) Thrash Metal
---
---



Wer mich kennt weiß, dass ich gerade bei Bands, die ich seit Jahren kenne und Mitglieder als Freunde bezeichne, immer versuche, dieses auszublenden und objektiv zu bleiben, schon alleine um den Verdacht der Bevorteilung auszumerzen oder gar nicht erst entstehen zu lassen. Bei Space Chaser fällt mir das verdammt schwer, denn, um es vorwegzunehmen, mit "Give us life" ist den Herren aus einer geliebten Heimatstadt der große Wurf gelungen und man hat, ohne den Hauch von Übertreibung, DAS Thrash Metal Album der letzten Jahre veröffentlicht! Kurz und knapp, auf den Punkt.

Alle auf dem Album befindlichen 10 Songs sind Granaten, zukünftige Klassiker und eine Blaupause dafür, wie man Thrash Metal zu spielen hat. Schnell, hart, zielgerichtet und mit einem gottgleichen Gesang ausgestattet, denn gerade Siggi hat hinter dem Mikro einen Quantensprung vollzogen und die Jungs müssen aufpassen, dass sich Overkill zukünftig nicht die Dienste des verrückten Blondschopfes sichern. Auch das Songwriting ist perfekt ausbalanciert, variiert zwischen Mosh Parts, schleppenden Passagen und Riffs, bei denen man einfach vor Ehrfurcht das Knie beugen muss. Man hat nach zwei oder dreimaligem Hören umgehend die Refrains im Kopf, man kann sofort mitsingen und dabei die Luftgitarre aufs äußerste quälen.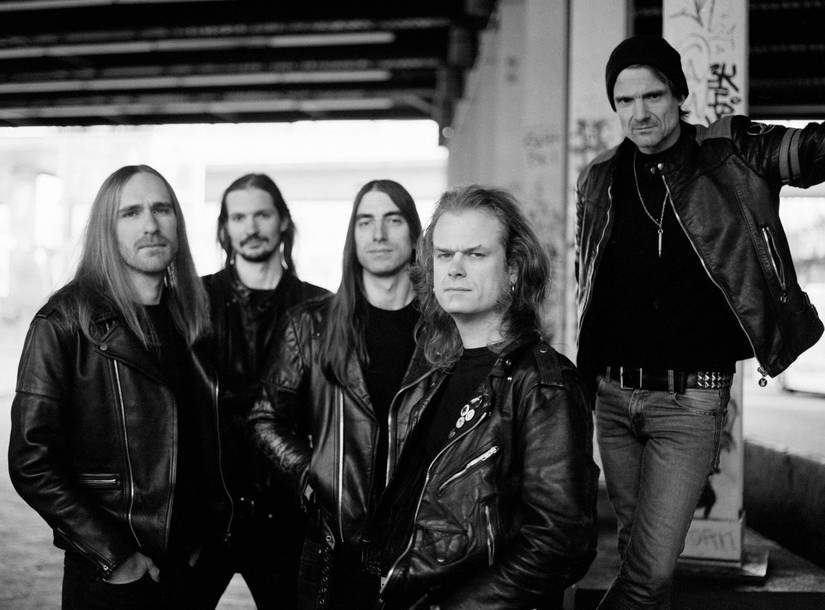 Überhaupt hat man zu keinem Zeitpunkt das Gefühl, dass Space Chaser veröffentlichungstechnisch fünf Jahre haben verstreichen lassen, denn diese Zeit scheinen die Jungs perfekt genutzt zu haben, um all ihre Stärken, ihre Qualitäten und vor allem besten Songs zu bündeln und in dieses, leider nur knapp 40 Minuten langes Album zu packen. Und dazu die Produktion…knackig, brachial und immer mit so viel Raum ausgestattet, dass Space Chaser ihrem herrlichen, charakteristischen furztrockenen Sound frönen, ohne dabei auch nur ansatzweise wie ein Plagiat vergangener Alben zu klingen. Und dann auch noch das Cover…der Terminator trifft Obituary. Leute, was soll man denn davon halten, als schweigend den Hut zu ziehen und die Geldbörse zu zücken, um sich umgehend ein Leibchen dieses obergeilen Bildes anzueignen.

Space Chaser machen auf "Give us life" alles…aber wirklich ALLES richtig, begeistern von der ersten bis zur letzten Note und haben nichts anderes als einen Genreklassiker veröffentlicht, der selbst nach tausend Runden auf dem Plattenteller nicht langweilig wird. Ich bin stolz, dankbar und ein wenig demütig, dass ich den Weg dieser geilen Truppe von Anfang an begleiten durfte und nun miterleben darf, wie Siggi, Martin, Leo, Basti und Matze ihre Ernte einfahren werden. Diese Scheibe MUSS gekauft werden, da lasse ich zu keinem Zeitpunkt mit mir diskutieren.
---
Bewertung: 10 von 10 Punkten
---
01. Remnants of technology
02. Juggernaut
03. Cryoshock
04. A.O.A.
05. The immortals
06. Signals
07. Burn them all
08. Give us life
09. Antidote to order
10. Dark descent
---
---
---
---
FESTIVAL TIPS 2021
Tja...wohl doch erst wieder 2022...
---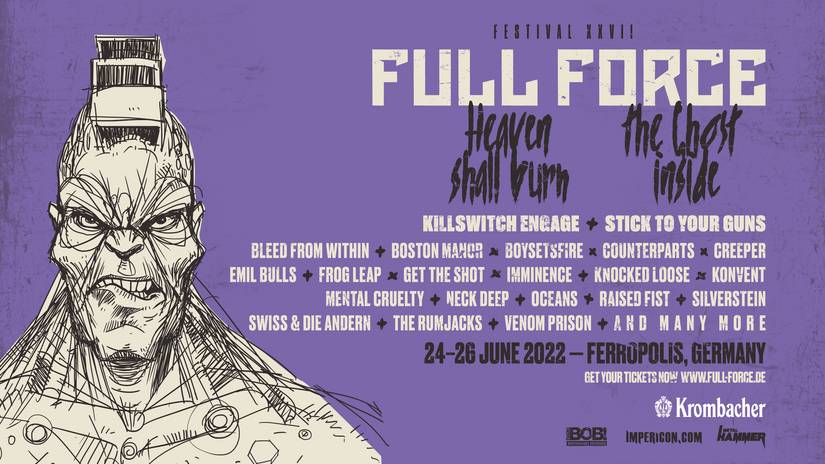 ---