---

---
---
Komisches Jahr - Der Jahresrückblick 2021
---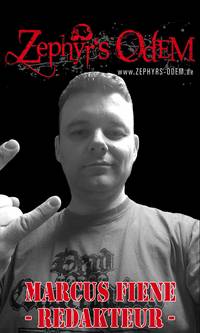 Und wieder ist ein komisches Jahr vorbei. Ein bisschen Konzert-Feeling kam wieder auf, und war dann relativ schnell wieder vorbei. Die Hoffnung auf 2022 ist groß, aber ich lasse mich da überraschen.

Dafür gab es gefühlt wieder eine wahnsinnige Flut an Veröffentlichungen und da war auch echt viel Gutes dabei. Und das, wie bei mir gewohnt, querbeet durch die Genres unserer geliebten Stromgitarrenmusik.
---
---
01. Ropes Of Night – Impossible Space
02. KNIFE – KNIFE
03. The Night Eternal – Moonlit Cross
04. Wound – Serpent Crown
05. Unto Others – Strength
06. Thronehammer – Incantation Rites
07. Wisborg – Into The Void
08. Dream Theater – A View From The Top Of The World
09. Hemelbestormer – Collide & Merge
10. Dauþuz – Vom Schwarzen Schmied
---
---
Dark Zodiak – Opiuchus
The Ruins Of Beverast – The Thule Grimoires
Misotheist – For The Glory Of Your Redeemer
Death Kommander – Pro Patria Mori
At The Movies – The Soundtrack Of Your Life Vol. 1
:Nodfyr: – Eigenheid
The Night Flight Orchestra – Aeromantic II
Wolves In The Throne Room – Primordial Arcana
Wheel – Preserved In Time
Crypts – Coven Of The Dead
Grave Miasma – Abyss Of Wrathful Deities
Grief Collector – En Delirium
Desaster – Churches Without Saints
Asphyx – Necroceros
Bewitcher – Cursed Be Thy Kingdom
Broilers – Puro Amor
Cannibal Corpse – Violence Unimagined
Perturbator – Lustful Sacraments
Cross Vault – As Strangers Depart
The Crown – Royal Destroyer
Eradicator – Influence Denied
Space Chaser – Give Us Life
Fyrnask – VII - Kenoma
Harakiri For The Sky –Mære
Hooded Menace – The Tritonus Bell
Helloween – Helloween
Kanonenfieber – Menschenmühle
Karloff – The Appearing
Cherokee – Blood & Gold
Lvcifyre – The Broken Seal
Oxygen Destroyer – Sinister Monstrosities Spawned By The Unfathomable Ignorance Of Mankind
Phantom Fire – The Bust Of Beelzebub
Portrait – At One With None
Praise The Plaguel – The Obsidian Gate
Rob Zombie – The Lunar Injection Kool Aid Eclipse Conspiracy
Servants To The Tide – Servants To The Tide
Turnstile – Glow On
Sirius Curse – Time Knows No Lies
Ungfell – Es Grauet
Weckörhead – 2021
Whoredom Rife – Winds Of Wrath
Sijjin – Sumerian Promises
Bastardur – Satan's Loss Of Son
Craven Idol – Forked Tongues
Nocturnal – Serpent Death
Stormkeep – Tales Of Othertime
Hexorcist – Evil Reaping Death
Hypocrisy - Worship
Teufelnacht – Ausnahmeverbrechen
Cult Of Luna – The Raging River
---
---
Dead Venus – I, II, III
Kavrila – Rituals III
Hexenbrett – Intermezzo Dei Quattro Coltelli Nudi
Phantom Fire – Return Of The Goat
Sacrifixion – Shower Me In Death
Mace – Sacrifice
Sweeping Death – Tristesse
Deserted Fear – Funeral Of The Earth
Kadaverficker – Feel Dead Hit Of The Summer
Sumerian Tombs – As Sumer Thrones At NightPieces
---
---
11.09.2021, Dortmund, Junkyard
Ropes Of Night, Maggot Heart, Gold
---
---
System Collapse
Richtig geiler D-Beat Crust aus dem Pott

Kanonenfieber
Black/Death aus deutschen Landen, welcher sich textlich mit dem Ersten Weltkrieg befasst.

KNIFE
Die Band hat mich vom ersten Demo-Tape in ihren Bann gezogen. Das ist einfach richtig geiler schwarz angehauchter Speedmetal, der keine Gefangenen macht. Die Band steht ziemlich weit oben auf meiner Live-Watchlist.
---
---
Ich würde endlich gerne wieder meine Lieblingsfestivals erleben (Rock Hard Festival, Nikolaut, Hell Over Hammaburg, Kuhzifest, und noch ein paar kleine). Und das ich endlich nach Malle kann und ein paar Tage mit Gleichgesinnten die Full Metal Holiday abfeiern. Und dass es hoffentlich wieder normaler wird.
---
---