---

---
---
Musikalische Präsenzabstinenz - Der Jahresrückblick 2021
---
Mein Rückblick zum 2ten durch Corona geprägtem musikalischem Jahr!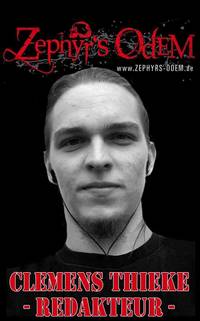 Natürlich sah es an der "Livefront" mehr als Mau aus. Verständlich, aber dennoch zerrt die musikalische Präsenzabstinenz doppelt an den Nerven, da man als Gast wieder gerne mal das ein oder andere Konzert/Festival besuchen möchte, sowohl auch mit der eigenen Band die Bühnen der Welt vermisst. Mal sehen was 2022 bringt, hoffentlich ein Ende, oder zumindest ein geregeltes Leben mit, oder am besten ohne diesen Virus!
---
---
so richtig komplett als unendlichen Dauerburner hat mich kein Album überzeugt
Fear Factory – Agression Continum
Cradle Of Filth – Existence Is Futile
Suffocation – Live In North America
Hypocrisy – Worship
(auch wenn ich anfangs nicht so damit "Warm" wurde, so ist es doch schön wieder ein neues und aktuelles Hypo-Album bekommen zu haben)
Lindemann – Live In Moscow
Eye Of Purgatory – The Lighthouse
Vreid - Wild North West
Wombbath - Agma
Cannibal Corpse – Violence Unimagined
Omnium Gatherum - Origin
---
Weitere geniale Alben/Tipps aus dem Jahr 2021
---
The Lurking Fear – Death Madness Horror Decay
Thyrfing – Vanagandr
1914 – Where Fear And Weapons Meet
Behemoth – In Absentia Die
Crisix – The Pizza EP
---
Bestes und einziges Konzert 2021
---
Das In Flammen Ferienlager in Torgau, welches der einzige Gig meiner Hypo-Tribute Band in diesem Jahr sein sollte! Gleichzeitig konnte ich aber auch das erste Mal mir CYTOTOXIN ansehen, welche mir entgegen der eigenen Erwartung sehr gefallen haben. Gleichzeitig wurde ich am Tag zuvor von M.A.D. vollig mit einer super Show und Stimmung überrascht! Ein einziger Lichtblick in diesem Jahr welcher genau aufzeigte, wie sehr wir doch diesen Ausgleich und Raum für unser 2tes Leben brauchen
---
---
Eine Welt die mit, oder am besten ohne Corona leben und sich drehen wird! Der Rest kommt dann von alleine!
---
---