---

---
---
2021 kann dann weg - Der Jahresrückblick 2021
---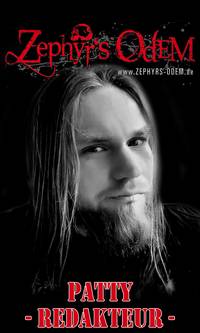 Ich möchte gerne 2022 so beginnen, wie ich 2021 begonnen habe. Mit optimistischen Blick auf volle Konzerthallen, geile Gespräche mit alten und neuen Freunden aufm Festivalacker und überfüllte Kneipen.

Doch leider war 2021 ein herber Schlag in die Magengrube, gefühlt kloppte uns die Pandemie von Lockdown zu Lockdown mit einigen Höhen und Tiefen.

Dennoch gab es einige musikalische Höhepunkte, die ich euch natürlich nicht vorenthalten möchte.
---
Meine Alben des Jahres 2021
---
Perennial Isolation – Portraits
Kanonenfieber – Menschenmühle
Der Weg einer Freiheit – Noktvrn
Hypocrisy – Worship
Me and that Man – New Man, New Songs, same Shit Vol. 2
Empyrium – Über den Sternen
Wardruna – Kvitravn
Harakiri for the Sky – Maere
Vreid – Wild North West
Cannibal Corpse – Violence Unimagined
---
Erwähnenswerte Liveerlebnisse 2021
---
Ich gebe zu, ich sortierte im Laufe des Jahres mehrmals meine Konzertkarten neu und erstellte mir sogar einen Bestandskartenkalender (auf dem irgendwie immer neue Konzerte dazu kommen), damit ich die immer wieder neuen Konzerttermine auf dem Schirm habe.

Besonders erwähnenswert ist definitiv das UNDEFEATED FEST gewesen. Der Ableger vom Protzen Open Air gab mir alles, was ich die letzten anderthalb Jahre vermisst hatte. Geile Livemucke, saugeiles Wetter, ne Menge Bier und Erdbeerbowle in bester Gesellschaft auf meinem Lieblingsacker. Davon zehre ich immer noch.

Bereits zum 4. Mal durfte ich die kanadischen Folker THE DEAD SOUTH in der Columbiahalle feiern, welche die Halle wie gewohnt zum Tanzen brachte. Es sind wieder zahlreiche Saiten gerissen, allerdings ist das ja nichts Neues bei dem Geschrammel und Frontmann Nathaniel Hilts bestärkte seine Aussage, dass sie während der Tour aus diesen Gründen immer ein extra Truck beladen mit Saiten dabeihaben.
---
Was ich mir für 2022 wünsche
---
In allerster Linie natürlich Gesundheit für euch, meine Familie, Freunde und mich. Ich will auch gar nicht mehr weiter auf dieses derzeitige allgegenwärtige Thema rumreiten, allerdings wünsche ich mir diesbezüglich aus musikalischer Sicht wieder beständige Normalität. Wenn dies klappt, erwartet uns ein Bombenjahr, denn die Bands sind heiß, die Festival-LineUps sind fett wie schon lange nicht mehr *hust*PartySan*hust*, und auch sind zumindest für Berlin sehr, sehr geile Konzerte geplant.
---
---
Hier könnte jetzt ein emotionaler Spruch mit Lebensweisheiten und dem Kreis des Lebens stehen aber das erspare ich euch, allerdings möchte ich manche Namen nicht unerwähnt lassen, die uns 2021 verlassen haben.

Mein Opa und meinen Onkel, jetzt guckt ihr von irgendwo anders wieder Tennis zusammen.

Dominik "Pumpa" König (Stillbirth), Sven Groß (Fleshcrawl), Dusty Hill (ZZ Top), Hank von Helvete (Ex-Turbonegro), Alexi Laiho (Children of Bodom)
---
---