---

---
In vielerlei Hinsicht anstrengend - Der Jahresrückblick 2021
---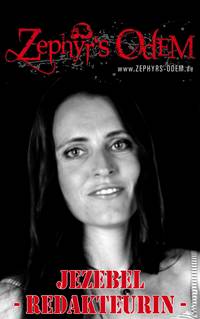 Das Jahr 2021 war in vielerlei Hinsicht anstrengend und ich habe viel zu wenig Musik hören und genießen können. Dennoch sind auch im vergangenen Jahr einige Alben erschienen, die mich begeistert haben:
---
---
---
01. JESS & THE ANCIENT ONES – Vertigo
02. 1914 – Where Fear And Weapons Meet
03. GOATH – III: Shaped By The Unlight
04. GAAHLS WYRD – The Humming Mountain
05. DREAD SOVEREIGN – Alchemical Warfare
06. MØRK – Katedralen
07. MEMORIAM – To The End
08. ME & THAT MAN – New Man, New Songs, Same Shit Vol. 2
09. DIE APOKALYPTISCHEN REITER – The Devine Horsemen
10. ORDER – The Gospel
---
KNAPP VORBEI AN DER TOP 10
---
AGE OF WOE - Envenom
ASPHYX – Necroceros
ALICE COOPER – Detroit Stories
CROSS VAULT – As Strangers We Depart
CRYPTA – Echoes Of The Soul
FRIISK - …un torügg bleev vlot Sand
INCARCERATION - Empiricism
MINISTRY – Moral Hygiene
THE MONOLITH DEATHCULT – V3: Vernedering
PURIFICATION – The Exterminating Angel
ROCKING CORPSES – Death Blues
SAPROBIONTIC – Apocalyptic Retribution
---
KONZERT / FESTIVAL / GIG DES JAHRES
---
Selbst bei den Männern vom Sägewerk würde eine Hand ausreichen, um die 2021 besuchten Konzerte abzuzählen.

Das IN FLAMMEN Ferienlager war wieder schön, diesmal sogar mit einigen Bands als Überraschung.

Das Highlight war eindeutig die PARTY.SAN-Herbstoffensive, auch wenn wir nur am Samstag da waren. Das Genick zu KRATER, GOATH, DESASTER und NIFELHEIM strapazieren, dazu Getränke und endlich normale Menschen treffen.
---
---
KHNVM aus Magdeburg, die spielten auf dem IN FLAMMEN Ferienlager. Das neue Album "Portals To Oblivion" ist auch sehr gelungen.
---
---