---

---
---
Herzwärme und Seelenbaumler - Der Jahresrückblick 2021
---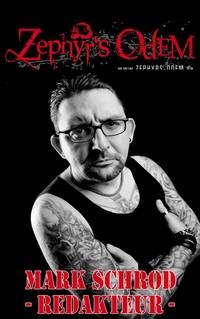 Dieses Jahr gab es ja mehr als genug Murks und Negativereignisse, daher beschränke ich mich hier nur auf die positiven Dinge, die mein Herz erwärmten und meine Seele baumeln ließen.
---
---
01. GOJIRA - Fortitude
02.HACKTIVIST - Hyperdialect
03. GROZA – The Redemptive End
04. SLEEP WAKER - Alias
05. MÄNBRYNE - Heilsweg
06. ETERNAL STRUGGLE – Year Of The Gun
07. BLOOD SHOT DOWN - The Great Escape
08. THRONE – Pestilent Dawn
09. BALMOG - Eve
10. SUFFOCATE FOR FUCK SAKE - Fyra
---
ANSONSTEN SCHMEICHELTEN MEINEM GEHÖR:
---
1914 - Where Fear and Weapons Meet
SURUT – Surut
ROB ZOMBIE - The Lunar Injection Kool Aid Eclipse Conspiracy
FLEISCHWOLF – Gut Geklaut
MINISTRY – Moral Hygiene
CRO MAGS – 2021
KULTIKA - Capricorn Wolves
TERROR - Trapped In A World
D.D. VERNI & THE CADILLAC BAND - Let's Rattle
LONG DISTANCE CALLING – Ghost
HARAKIRI FOR THE SKY – Maere
FEAR FACTORY - Aggression Continuum
KAUAN - Ice Fleet
SION - Sion
THE ANSWER LIES IN THE BLACK VOID - Forlorn
---
---
CONTAMINATION – 90er BioPanTuraHead - Thrash – Revival
COLOSSUS – NYC / HC is brutal back
WRAAK - Derbgrindcrustdeath
---
ALLGEMEINE HIGHLIGHTS DES JAHRES
---
01. UNDEFEATED FEST – der kleine Bruder vom Protzen OpenAir
02. BRUTZ & BRAKEL / STROMGITARRENFEST6th – endlich mal wieder mit der Innung gefeiert
03. HEADACHE OUTSIDE Pt. II / Familientreffen und ein gemütliches Beisammensein
04. Ein neues Auto ist wie ein neues Leben
---
---
Endlich wieder normal leben und die Daumen drücken, dass alle in 2022 verlegten Konzerte und Festivals auch stattfinden. Es können gern neue Tonträger vonSNAPCASE, STRIFE, DEMOLITION HAMMER, EXCITER, MESHUGGAH,SOCIAL DISTORTION und POSTMORTEM erscheinen. Die, endlich wiedervereinigten, RAGE AGAINST THE MACHINE dürfen mich natürlich auch gern mit neuem Liedgut beglücken.

Des Weiteren schlummert in mir eine riesige Vorfreude aufs FAJTFEST,FULL FORCE, PROTZEN OPEN AIR, SUMMER BREEZE,PARTY SAN und CHRONICAL MOSHERS. Ansonsten würde ich 2022 nun doch endlich mal aufs HELLFEST.
---
---