---

---
---
Ein weiteres grusliges Jahr ist geschafft - Der Jahresrückblick 2021
---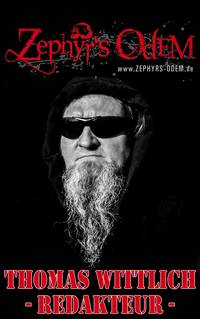 …und wieder ist ein Jahr vorbei, ein Jahr voller Probleme und Entscheidungen. Aber auch ein Jahr mit guter Musik und positiven Erfahrungen.

Nach schweren gesundheitlichen Problemen am Jahresanfang konnte ich, dank der schnellen Hilfe und späteren Behandlung der Ärzte nochmal die Kurve bekommen. Seitdem hat sich bei mir einiges in Sachen Gewicht und Wohlsein getan.

Das Thema Corona hat uns leider noch immer weitestgehend im Griff, wieder sind Freunde von uns leider viel zu früh gegangen und das Thema Konzerte…naja wir hoffen auf Besserung, denn die Hoffnung stirbt ja bekanntlich zuletzt.

Nun zu meinen musikalischen Highlights des Jahres.
---
---
Marianas Rest - Fata morgana
The Crown - Royal destroye
Wombbath - Agma
Aeon - God ends here
Eye of purgatory - The lighthouse
Asphyx - Necroceros
Be`Lakor – Coherence
Endseeker – Mount Carcass
Unleashed - No sign of life
Temple of dread - Hades unleashed
---
weitere geniale Alben des Jahres (Bonusbomben des Jahres)
---
1914 - Where Fear and weapons meet
Enforced – Kill grid
Angelus Apatrida - Angelus Apatrida
Path of destiny - The seed of all evil
Frozen Soul - Crypt of ice
Blood red throne - Imperial congregation
Memoriam - To the end
Evile - Hell unleashed
Harakiri for the sky - Maere
Dee Snider - Leave a scar
Nervosa - Perpetual chaos
Iron Maiden - Senjutsu
Massacre - Resurgence
The very end - Zeitgeist
Hypocrisy – Worship
Exxperior - Escalating conflicts
Flotsam & Jetsam - Blood in the water
Just before dawn - In the realm of ash and sorrow
---
---
Für mich persönlich ist es wichtig, den eingeschlagenen Weg weiterzugehen und das habe ich mir fest vorgenommen.

Vor allen wünsche ich mir, dass wir endlich wieder zusammen auf den Konzerten und Festivals Spaß haben und das Leben genießen können.

Ich wünsche Euch allen nur das Beste und alles Liebe für das Jahr 2022, vor allem bleibt gesund. Schaut bitte auch mal nach links und rechts und nehmt wahr, wie es euren Mitmenschen geht.
---
---