---
---
---
Dagegen ist SFU ein Sahnestück - Der Jahresrückblick 2020
---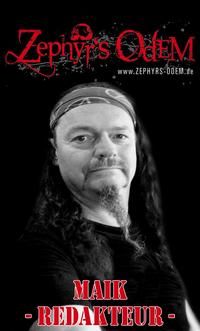 Obwohl dieses Jahr nun nicht gerade das Beste für Bands, Veranstalter und Fans war, hat es sich veröffentlichungstechnisch doch ziemlich gemausert. Besonders im Herbst ging das so richtig los. Soviel hochklassige Bretter sind dieses Jahr zusammengenagelt worden, da fiel die Auswahl doch äußerst schwer.

Auf meinem persönlichen ersten Platz allerdings hat sich die italienische Band PLEONEXIA gehievt, da ich außer dem aktuellen Album auch gleich den Vorgänger kaufen musste. Die Band hat mich auch textlich angesprochen, Philosophisches, fern von allen sonst so im Metal gängigen lyrischen Ergüssen. Doch das Qualitätslevel war dieses Jahr, wie gesagt, echt immens hoch.

Sowohl alte Hasen wie BENEDICTION, NECROPHOBIC oder ARMORED SAINT konnten mit Krachern begeistern, nein, auch das Frischfleisch hatte einige Granaten im Rohr, und ich konnte wieder etliche Newcomer in mein Herz schließen, wie EXA, IMPALEMENT oder ANNEXATION.

Gerade IMPALEMENT haben mich derartig abgeholt, dass sie direkt der Newcomerliste entsprungen, und in der Hauptliste eingeschlagen sind.

Leider bin ich größtenteils auf meine eigenen Promos eingegangen, da ich dieses Jahr wieder gut zu tun hatte, und kaum mal genug Zeit fand, in die von meinen Kollegen rezensierten Meisterwerke reinzuhören. Die heimische Sammlung will ja auch nicht vernachlässigt werden, und ab und an muss ich auch mal meiner Frau die Musikauswahl gestatten.
---
01. PLEONEXIA - Virtute E Canoscenza
02. SOLITARYSABRED - By Fire And Brimstone
03. GOMORRA - Divine Judgement
04. IMPALEMENT - The Impalement
05. NECROPHOBIC- Dawn Of The Damned
06. BENEDICTION – Scriptures
07. SOUL GRINDER - Cronicles Of Decay
08. SKLELETONPIT - Lust To Lynch
09. GRINDPAD – Violence
10. LORD OF LIGHT - Morningstar
---
EXA - Cut The Past
SURGICAL STRIKE - Part Of A Sick World
SCHIZOPHRENIA - Voices
ANNEXATION - Inherent Brutality
SUICIDE OF SOCIETY - War Investment
CEREBRAL INVASION - Cerebral Invasion
---
Den unerreicht ersten Platz auf der Liste diesjähriger Schrottpakete hat souverän einer errungen:
Gebt mir ein C!
Gebt mir ein O!
Gebt mir ein R!
Gebt mir ein O!
Gebt mir ein N!
Gebt mir ein A!
Und was haben wir?
Scheißdrecksarschlochschweinehundsvirus!

Dagegen ist selbst die SIX FEET UNDER ein Sahnestück. Bands, Veranstalter, Clubs und auch die Fans hatten hart zu knabbern, aber zumindest die Bands haben die Zeit genutzt, um geile Mucke herauszubringen. Da ich dieses Jahr mal wieder auf Konzerten aufschlagen wollte, hat es mich natürlich zweimal angekotzt. Die 50-Jahre-JUDAS-PRIEST- Tour hat es mir verhagelt, und natürlich auch das ZOFF. Und Letzteres schurigelt mich am meisten.

Hoffen wir alle, dass es nächstes Jahr wieder Gelegenheit gibt, metallische Kreissägen einem Livepublikum vor die Fresse zu kloppen. Damit hätte ich auch einen meiner Wünsche fürs kommende Jahr formuliert. Und nun alle: FUCK 2020!
---
---