---
---
---
Das Jahr im Flugmodus beenden - Der Jahresrückblick 2020
---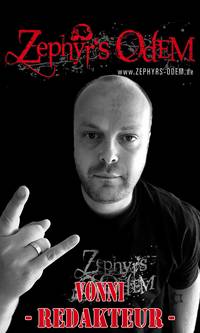 2020 werde ich im "Flugmodus" beenden und möglichst vieles zum regenerieren einfach mal abschalten! Zum Abschluss auf ZO gibt es meine persönlichen Erkenntnisse aus den vergangenen Monaten, die musikalisch dem Inhalt eines Experimentierkastens gleichen. Situationsbedingt habe ich meine Liebe zum HC wieder entdeckt und auf gute alte Freunde kann man ja bekanntlich immer zählen! In diesem Sinne,

"Stay Healthy"
"2021"
"The Show Must Go On"
---
Code Orange – Underneath
Necrophobic – Dawn Of The Damned
Killer Be Killed – Reluctant Hero
Evildead – United States Of Anarchy
Sodom – Genesis XIX
Paradise Lost – Obsidian
Sharptooth – Transitional Forms
Gaerea – Limbo
Winterfylleth – The Reckoning Dawn
Testament – Titans Of Creation
---
Duma – Duma
Sarcator – Sarcator
Onslaught – Generation Antichrist
Deftones – Ohms
Carach Angren – Franckensteiner Strataemontanus
Anaal Nathrakh – Endarkenment
Kvelertak – Splid
Palm Reader – Sleepless
American Terror – Influencer
Act Of Creation – The Uncertain Light

und eigentlich noch vieles mehr...
---
Es war einmal…..und es wird sich auch wieder ändern! Cannabis Corpse in Bochum und Deichkind in Dortmund waren es zu Beginn des Jahres die mich persönlich geflasht haben…….anschließend gab es die endgültige Geburt der Online-Gigs zu bestaunen! Von Obituary bis Batushka, es gab einiges zu entdecken von der Couch aus, das passende Dosengetränk und Schippes durften dann jedoch nicht fehlen.
---
Geschmäcker sind ja bekanntlich verschieden, weshalb ich gern auch mal ein Ohr hier und da riskiere. Und siehe da…..so "beschissen" dieses Jahr auch verlaufen sein mag, den passenden Soundtrack habe ich für mich dann auch gefunden. Duma - s/t, löst alle meine aufgestauten Energien bedingungslos! Mehr Gesülze soll es dann auch von mir nicht sein…...

Glück auf!
---
---