---
---
---
Ein grusliges Jahr mit fantastischen neuen Alben - Der Jahresrückblick 2020
---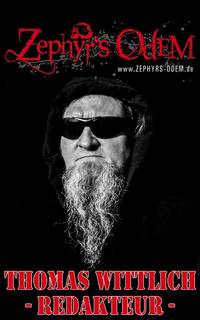 Was soll man zu so einem Bescheidenem Jahr sagen.

Freunde sind von uns gegangen (das zu verstehen und zu akzeptieren fällt immer noch schwer), ein Virus hat uns fast ein ganzes Jahr im Griff, keine Konzerte oder Veranstaltungen, keine Treffen und Umarmungen, es fiel und fällt schwer, Bands, Veranstalter, Tontechniker usw. kämpfen ums Überleben, und alle hoffen auf eine baldige Wende, alles schlimm und grausam, und zur Krönung hast du dann "Freunde" in deinen Kontakt- und Freundeslisten, die sich in diese Zeit als gelangweilte Komplettdeppen geoutet haben.




Da passt mein Standardspruch vom "Deppenplanet" wieder einmal wie die Faust aufs Auge. Wie heißt es so schön…man lernt nie aus. Nun zu meinen musikalischen Highlights des Jahres.
---
01 Necrophobic- Dawn of the damned
02 Benediction - Scriptures
03 Just Before Dawn - An army at dawn
04 LIK - Misanthropic Breed
05 Berzerker Legion - Obliterate the weak
06 Wolfheart - Wolves of carelia
07 Graceless - Where vultures know your name
08 Kaunis Kuolematon - Syttyköön Toinen Aurinko
09 Dawn of Solace - Waves
10 Demonical - World domination
---
Weitere geniale Alben des Jahres
Humiliation - XI: Triumphant
Insidious Disease - After death
Disbelief - The ground collapses
Centinex - Death in pieces
Draconian - Under a Godless Veil
Sabiendas - Repulsive transgression
Sinister - Deformation of the holy realm
Décembre Noir - The renaissance of hope
Solstafir - Endless twillight of codependent love
Dark Fortress - Spectres from the old world
Voracious Scourge - In death
Afsky - Ofte jeg drømmer mig død
Bonded - Rest in violence
Testament - Titans of creation
Killer be killed - Reluctant Hero
Napalm Death - Throes of joy in the jaws of defeatism
Sorcerer - Lamenting of the innocent
Crippled Black Phoenix - Ellengaest
Katatonia - City burials
Macbeth - Gedankenwächter
Mnemocide - Feeding the vultures
Accu§er – Accu§er
Dark Tranquillity - Moment
Curimus - Garden of eden
Evildead - United states of anarchy
Uada - Djinn
Revolting - The shadow at the world`s end
Mountaineer – Bloodletting
Nerve Saw – Peril
Hatebreed – Weight of the false self
Autumnblaze – Welkin shores burning
---
Zero Degree
Soul Grinder
Panzerkreuzer
Strydegor
Schizophrenia
AC/DC
---
Eigentlich eine coole Kategorie, aber wir wollen in diesen Zeiten mal respektvoll sein. (naja fast respektvoll – Angel Six Feet In Flames – um mal drei zu nennen)
---
Bestes und einziges (unfassbar) Konzert 2020
Bangers & Maniacs Schwerin – Mau Club Rostock
Vomitory
Bodyfarm
Chaos and Confusion
---
Beerdigung Corona, Gesundheit, Konzerte, Familie und Freunde treffen, Whisky Tasting mit Freunden. Alben von Before the dawn, Dawn of Solace, Asphyx (21.1. - freue ich mich drauf) u.v.m.
---
---