---
---
---
Ein Jahr voller Entbehrungen - Der Jahresrückblick 2020
---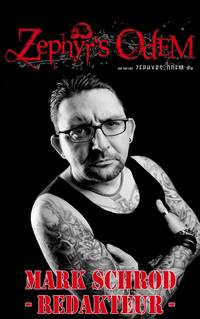 2020 – was soll man dazu sagen? Ein Jahr voller Entbehrungen in fast allen Belangen. Vor allem aber, für uns Musikanten und Medienvertreter, in Bezug auf Konzerte und Festivals. Es fühlt sich noch immer so an, als ob einem das Lebenselixir genommen wird. Es bleibt zu hoffen, dass sich dieser Zustand bald wieder ändert und wir 2021 wieder unserer Leidenschaft frönen können, wenn auch sicherlich nicht mehr unter den bekannten Gepflogenheiten.

Erstaunlicherweise hauten trotz alle dem viele Bands echt massig geile Pladden raus. Vielleicht ist es aber auch dem Virus und der, dadurch mehr vorhandenen Zeit, geschuldet, so dass man 2020 mehr wahrgenommen hat.

Schluss mit Gelaber – hier meine Highlights des Jahres.
---
01. BENEDICTION – Scriptures
02. DEFTONES - Ohms
03. AC/DC – PWR UP
04. DISBELIEF – The Ground Collapse
05. MACABRE – Carnival Of Killers
06. LAMB OF GOD – L.O.G.
07. BODY COUNT – Carnivore
08. REFUSED - The Malignant Fire
09. THE OCEAN - Phanerozoic II Mesozoic Cenozoic
10. DEHUMAN REIGN - Descending Upon The Oblivious
---
Ansonsten schmeichelte mir...
(in alphabetischer Reihenfolge)
ALEYNMORD - The Blinding Light
ANCST - Summits of Despondency
BENIGHTED - Obscene Repressed
CARACH ANGREN - Franckensteina Strataemontanus
CHOTZÄ – Tüüfuswärk
CRO MAGS – In The Beginning
DARIUS – Voir
DEEDS OF FLESH - Nucleus
GAEREA – Limbo
GREAT AMERICAN GHOST - Power Through Terror
HATEBREED - Weight Of The False Self
HRAUN - Black Molten Essence
JELLO BIAFRA AND THE GUANTANAMO SCHOLL OF MEDICINE - Tea Party Revenge Porn
KATAKLYSM – Unconquered
KATATONIA – City Burials
LONG DISTANCE CALLING - How Do We Want to Live?
LOVIATAR - Lightles
MAAHES - Reincarnation
ME AND THAT MAN - New Man, New Songs, Same Shit, Vol. 1
ORANSSI PAZUZU - Mestarin Kynsi
ORBIT CULTURE – The Shadowing
SOLSTAFIR - Endless Twilight of Codependent Love
STATIC X - Project Regeneration
UADA – Djinn
VERNON OF PERSIA – Ascend
---
REMO RESISTANCE
DER ZWEITE MENSCH
---
Allgemeine Highlights des Jahres
01. PROTECTION OF HATE – Livestream aus dem legendären Huxley`s / Berlin
02. HEADACHE OUTSIDE / Familientreffen und eine würdige Huldigung
03. PERSISTENCE TOUR – wenigstens noch ein Festival - Highlight dies Jahr
04. DONALD TRUMP wurde nicht wiedergewählt
05. SLIPKNOT / Berlin @ Mercedes Benz Arena
---
DANZIG, PÅGÅ, SIX FEET UNDER – erbärmlicher geht's nicht
---
DONALD TRUMP, DER WENDLER, XAVIER NAIDOO, KEN JEBBSEN
---
Der verdammte CORONA – VIRUS hat fast alles lahmgelegt. In diesem Zusammenhang muss leider auch die Unfähigkeit der Regierung genannt werden, die, wenn auch teilweise richtig, trotzdem aber völlig chaotisch und ohnmächtig reagiert. ( siehe Rettung der Eventbranche )

Es nerven die vielen Verschwörungstheoretiker, die mich echt auf die Palme bringen. Es fühlt sich erschreckend an, wie viele sich da doch in meinem persönlichen Umfeld tummeln, b.z.w. getummelt haben.

BRUTZ & BRAKEL – STROMGITARRENFEST VOL. 6 und das ZEPHYR´S ODEM FAMILY FEST 3rd EDITION – mussten leider verschoben werden, da die Vorlagen definitiv nicht umsetzbar waren.

2020 mussten wir uns leider wieder von einigen großartigen Freunden und Musikern trennen. Vor allem hat es diesmal viele Drummer erwischt. Und leider auch unseren allseits geliebten Enni vom Skullcrusher / Dresden.

FUCK – FDPAFDCDU – rechtsverseuchter Dreckshaufen
---
Es bleibt zu hoffen, dass sich die Eventbranche erholt und es wieder Konzerte und Festival zu besuchen gibt.

Neue Alben von : GOJIRA, SNAPCASE, STRIFE,SOCIAL DISTORTION, HACKTIVIST, DEMOLITION HAMMER, EXCITER, MESHUGGAH,VILLAGERS OF IOANNINA CITY, POSTMORTEM. Die, endlich wiedervereinigten, RAGE AGAINST THE MACHINE dürfen mich natürlich auch gern mit neuem Liedgut beglücken.

Ansonsten würde ich 2021 nun doch endlich mal aufs HELLFEST.
---
---