---
---
---
Es hätte ein tolles Jahr werden sollen - Der Jahresrückblick 2020
---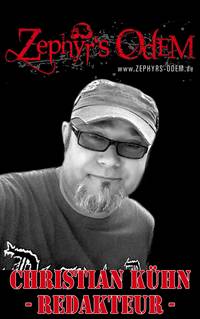 Gott sei Dank ist dieses Kack Jahr 2020 nun zu Ende! Es hätte ein tolles Jahr werden sollen, ja sogar müssen! Viele runde Geburtstage wollte gefeiert werden (darunter auch mein 50zigster) und der 18te meiner Tochter. Stattdessen wurde nur moderat oder gar nicht gefeiert. Dafür hab ich dann meinen Vater zu Grabe tragen dürfen. Fuck you and Piss off 2020!!! Das einzig Gute im vergangenen Jahr war, neben meiner Familie und meinen tollen Freunden, natürlich der Metal. Es war schon echt erstaunlich, wieviel Bands mit geilen neuen Alben, trotz diesem Pandemierotz, am Start waren. Egal welche Stilrichtung, hier gab es für jeden die richtige Musike. Dafür ein großes Dankeschön von mir. Ich wünsche euch allen viel Kraft für das neue Jahr (mit hoffentlich wieder stattfindenden Konzerten) und bleibt mir vor allem gesund!
---
01.In Extremo – Kompass zur Sonne
02.Benediction – Scriptures
03.Onslaught – Generation Antichrist
04.Dark Tranquillity – Moment
05.Necrophobic – Dawn oft he Damned
06. LIK – Misanthropic Breed
07. Killer be Killed – Reluctant Hero
08. Demonical – World Domination
09. Sepultura – Quadra
10. Paradise Lost - Obsidian
---
Diese Schmuckstücke haben es trotz ihrer großartigen Vertonung nicht in meine Top10 geschafft

Accu§er – Accu§er
Armored Saint – Punching the Sky
Sylosis – Cycle of Suffering
Burning Witches – Dance with the Devil
Metallica - S&M2
Schizophrenia – Voice
Stallion – Slaves of Time
Ambush – Infidel
EXA – Cut the Past
Sabiendas – Repulsive Transgression
Napalm Death – Throes of Joy in the Jaws of Defeatism
Havok - V
Katatonia – City Burials
Long Distance Caling – How do we want to Live
Kataklysm - Unconquered
Macbeth – Gedankenwächter
Dead Lord – Surrender
Nyktophobia - What lasts Forever
Disbelief – The Ground Collapses
Heaven Shall Burn – Of Truth and Sacrifice
Testament – Titans of Creation
AC/DC – Power Up
The Night Flight Orchestra – Aeromantic
Heathen – Empire oft he Blind
Sorcerer – Lamrnting oft he Innocent
Harlott – Detritus of the Final Age
Bonded – Rest in Violence
Thanatos – Violent Death Rituals
Sodom – Genesis XIX
Anaal Nathrakh – Endarkenment
Warbringer - Weapons of Tomorrow
Berzerker Legion – Obliterate the Weak
Insidious Disease – After Death
Destruction – Born to Thrash Live Party San 2019
Decembre Noir – The Renaissance of Hope
Solstafir - Endless Twilight of Codependent Love
---
Dimmu Borgir 30.01.2020 – Berlin@Columbiahalle
---
Überraschungen des Jahres
Insidious Disease
hauen mit After Death, satte 10Jahre nach Shadowcast, richtig einen raus! Oldschool Death Metal zum Zungeschnalzen. Ganz großer Sport.

Sepultura – Quadra.
Was für ein Brett und gleichzeitig abwechslungsreich wie nie. Super Album.

Destruction – Born to Thrash Live Party San 2019
Der Live Konservenknaller 2020!!! Da denke ich voller Wehmut an den megageilen Abriss zurück!

Metallica - S&M2
Weiß erstaunlicher mit einigen musikalischen Überraschungen aufzuwarten (leider etwas überteuerte Vinyl Version).

Evildead
melden sich mit United States of Anarchy zurück! Zwar nicht der große Wurf den ich erwartet hätte, dennoch grundsolide.

EXA – Cut the Past
Die Berliner Jungspunde zerlegen in bester Thrash Manier jedes Wohnzimmer. Sehr gelungenes Debüt.

AC/DC – Power Up
Die alten Säcke haben's immer noch drauf und spielen nach wie vor nen schlanken Schuh.
---
Six Feet Under – Nightmares of the Decomposed ist absoluter Schrott! Eine Frechheit so eine musikalische Flatulenz überhaupt zu veröffentlichen. Langeweile ohne Ende und dieser Barnes quickt alles in Grund und Boden…..sehr zum Leidwesen seiner Mitstreiter!
---
---